LEADING WITH HEART – by Amanda Lang
THE LADY GAGA EFFECT: BECOME A SOCIAL MEDIA SUPERSTAR
3 WAYS TO REIGNITE CURIOSITY & INNOVATION – by Doug Hall
THE RIGHT INGREDIENTS FOR SUCCESS – Oliver & Bonacini
7 STEPS TO TRANSFORMING BUSINESS TODAY – by Mike Lipkin

THE WEALTHY BARBER ENTERS THE DRAGONS' DEN – by David Chilton
WHAT REALLY MATTERS – by Raine Maida, Our Lady Peace
5 GREAT WAYS TO REALIZE YOUR DREAM – by Kevin Vallely
OUTWITTING THE DEVIL – by Sharon Lechter
7 STEPS TO ACHIEVING DEEPLY FULFILLING SUCCESS – by Susan Biali,MD

AS AUTHENTIC AS IT GETS – by Arlene Dickinson
THE BEAUTY & MAGIC OF GREAT PARTNERSHIPS – by Rex Harrington
WHY AUTHENTICITY IS THE NEW BUSINESS CURRENCY – by Vanessa Simpkins
REAL SUCCESS ON HIS OWN TERMS – by Mark Tewksbury
7 STEPS TO DEVELOPING NEW HABITS FOR SUCCESS – by Brian Tracy

5 WAYS TO BUILD A GREAT CORPORATE CULTURE – by Eric Ryan
HOW TO NAVIGATE OUR BRAND CRAZY WORLD – by Devon Brooks
THE NATURE OF ACTION – by David Suzuki
ENTREPRENEURIAL PHILANTHROPY – by Joey Adler
TOP 3 WAYS TO IMPROVE YOUR RELATIONSHIP WITH MONEY – by Kathleen Burns Kingsbury

MEASURING MORE THAN MONEY – by Brett Wilson
DISPELLING THE MYTH OF WORK/LIFE BALANCE – by Jon Gordon
FLIRTING WITH DISASTER – by George Kourounis
9 WAYS TO NEGOTIATE LIKE YOU MEAN IT – by Vickie Milazzo
TOP 5 BRANDING PRINCIPLES FROM THE BUILD-A-BEAR EMPIRE – by Maxine Clark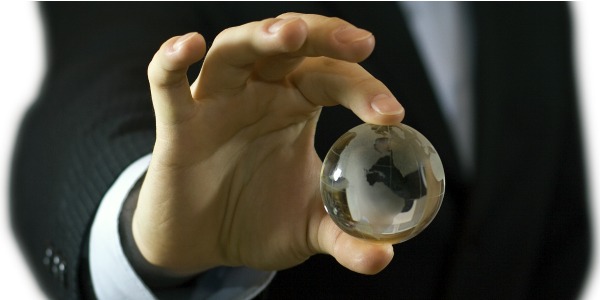 In this climate of radical global change, people need to step up and take responsibility – now more than ever before. Responsibility changes everything. The moment we decide that we are the ones who are capable of and responsible for changing things, everything...
read more